Reflections Dementia Care
Reflections Dementia Care
Parkshore Reflections Dementia Care neighborhood provides residents twenty-four-hour personal care in a private studio apartment, allowing residents to remain as independent as possible. For individuals with Alzheimer's disease or other forms of dementia, Parkshore in St. Louis Park, MN, offers a Dementia Care private suite in a safe and compassionate environment.  Our attentive and trained staff provides attentive, personalized Dementia Care, with programming that includes dementia-specific activities and programs offered 7 days per week. We offer physical fitness activities and a variety of life enrichment opportunities customized for those with memory loss and their families.
Dementia Care Features and Amenities
Parkshore residents with memory loss and dementia conditions receive around-the-clock care from our expertly-trained team of resident assistants and home care aids. Every resident is treated with the dignity and respect they deserve in a compassionate, engaging environment. Our Reflections Dementia Care plans are designed to include enhanced care needs based on each resident's personalized needs. Some of our Reflections Dementia Care accommodation features and amenities include:
Dementia Care is filled with staff who are available 24-hours a day, seven days a week to provide home health services, specifically designed to meet the individual needs of our Dementia Care residents.

The Reflections community common spaces include the dining room, living room, quiet room, sunroom and outdoor courtyard.

Dementia Care residents receive three delicious chef-prepared, made-from-scratch meals that are served in our family-style dining room, along with snacks and assorted beverages.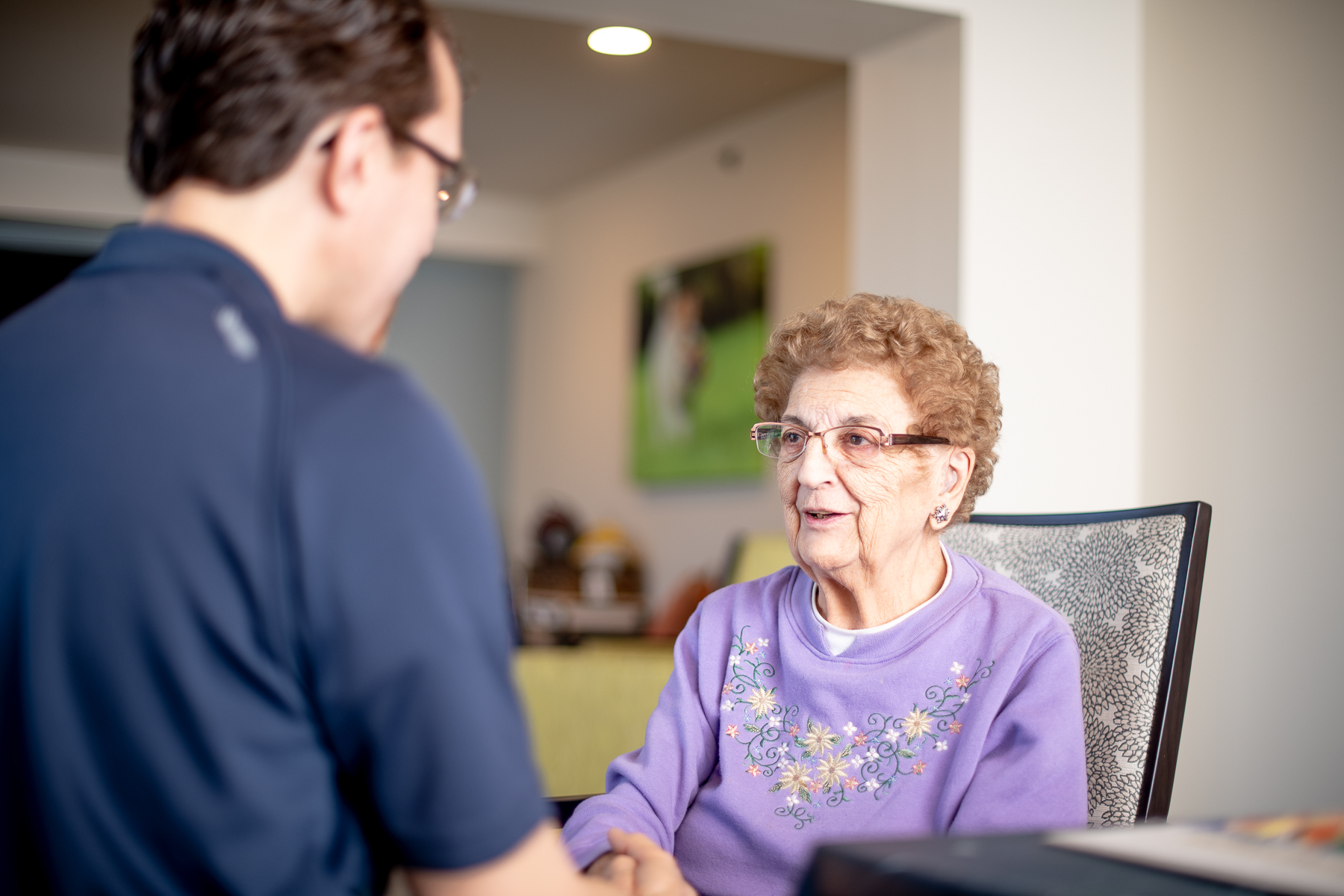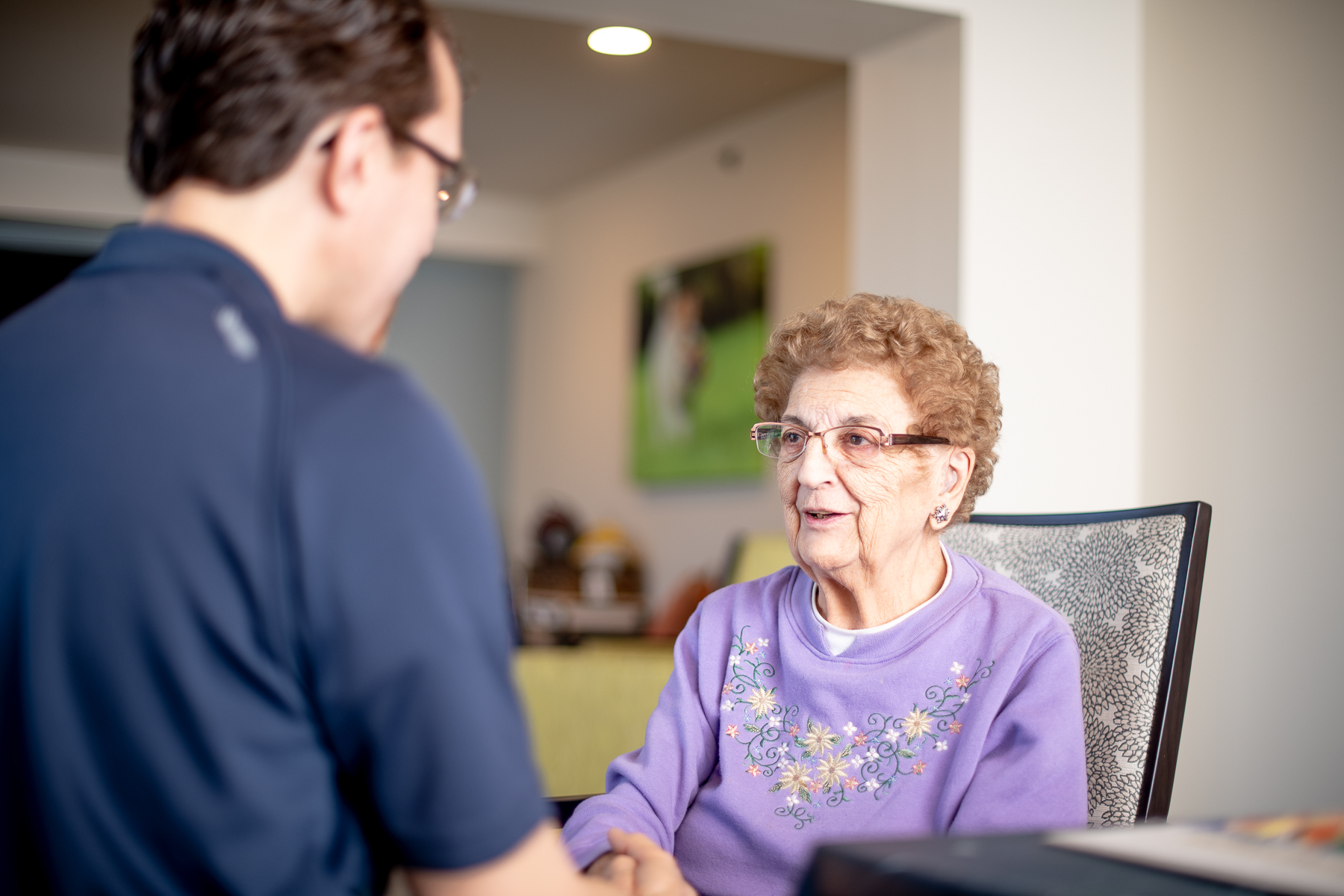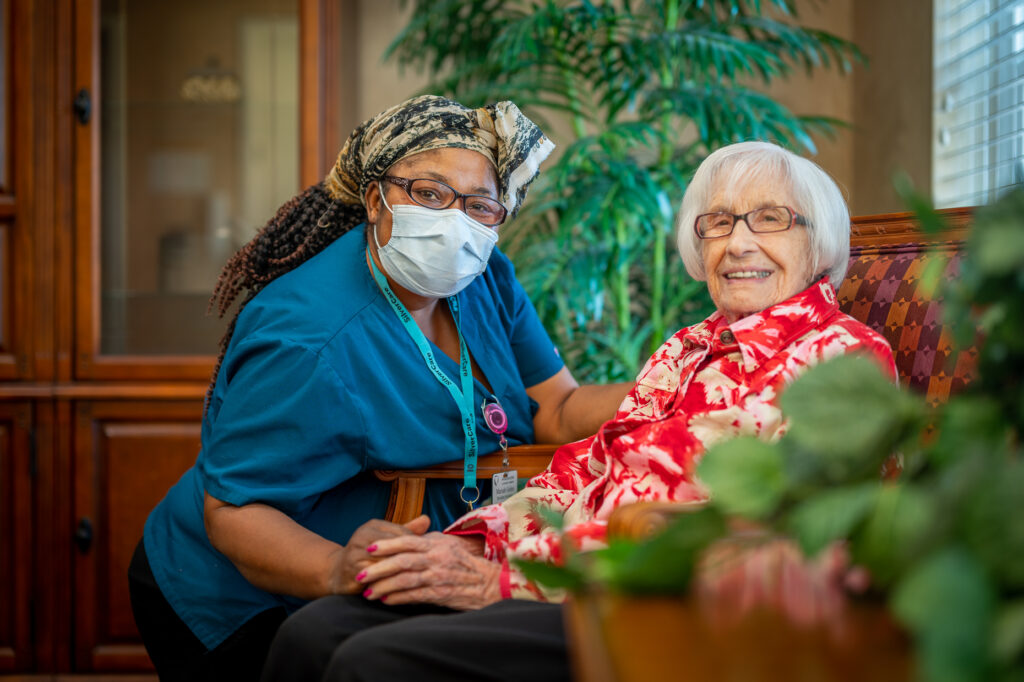 Dementia Care In a Private, Safe Environment
Every resident at Reflections Dementia Care at Parkshore has their own Dementia Care private suite with their own bathroom. The Reflections community is a controlled-access neighborhood to ensure safety and protection for those suffering from memory loss and dementia. Some of the memory efficiencies and support they will receive at our Reflections community in St. Louis Park include:
Our Reflections Dementia Care Director provides support to residents and their families along with planned activities and outings.

We offer diverse, family-centered programs that help reduce end-of-day confusion and keep loved ones involved in the resident's care plan.
For more information on Reflections Dementia Care at Parkshore for your loved one, call our office in St. Louis Park.
Request A Brochure or
Book A Tour