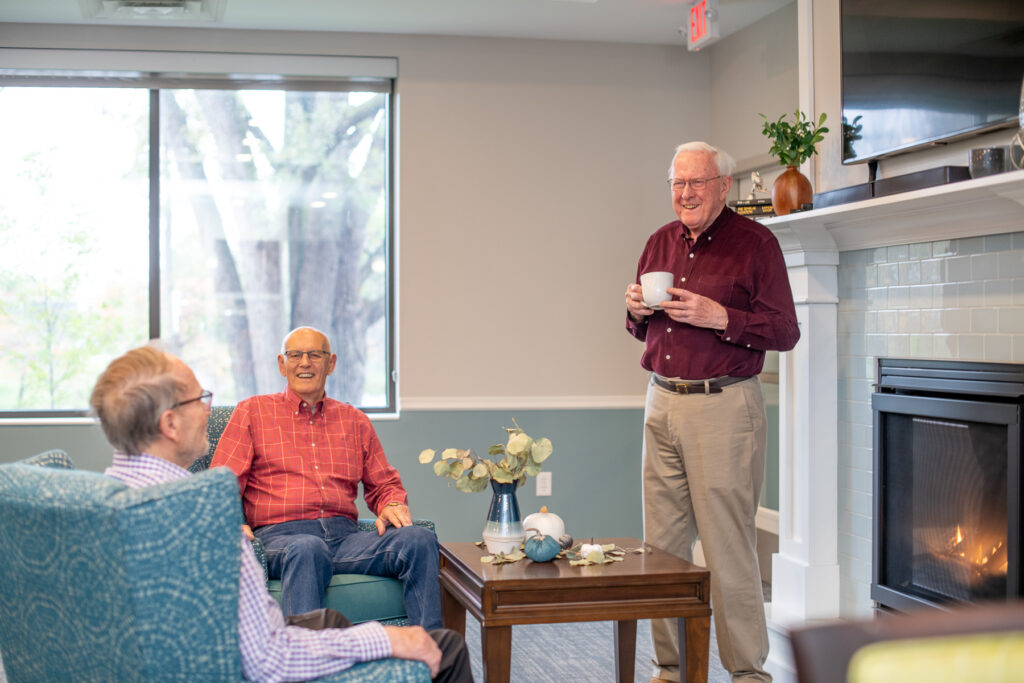 Independent Living
Our Senior Apartments at Parkshore offer the most independence for active 55 and up seniors. Residents in our Senior Apartment enjoy belonging to a vibrant community with other active seniors with access to many amenities and apartment floor plan options.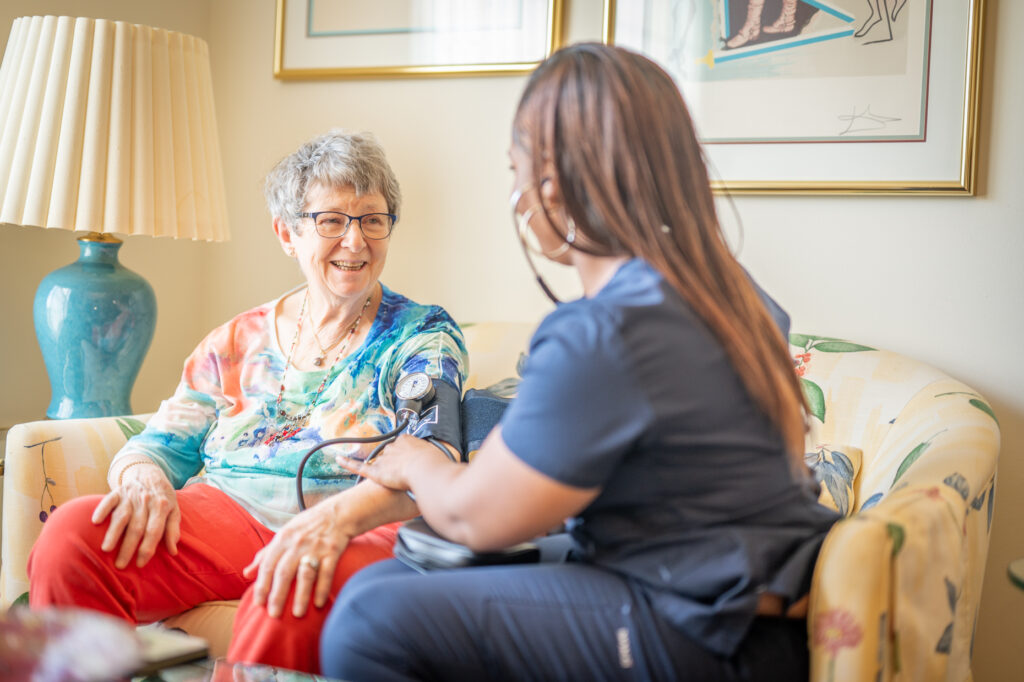 Assisted Living
Our Assisted Living Apartments at Parkshore in St. Louis Park offer seniors the comfort of living in their own home with options for personalized care and help tasks of daily living from our expertly-trained staff. We offer different apartment floor plans and packages to meet your personal preferences and many amenities for comfort and enrichment.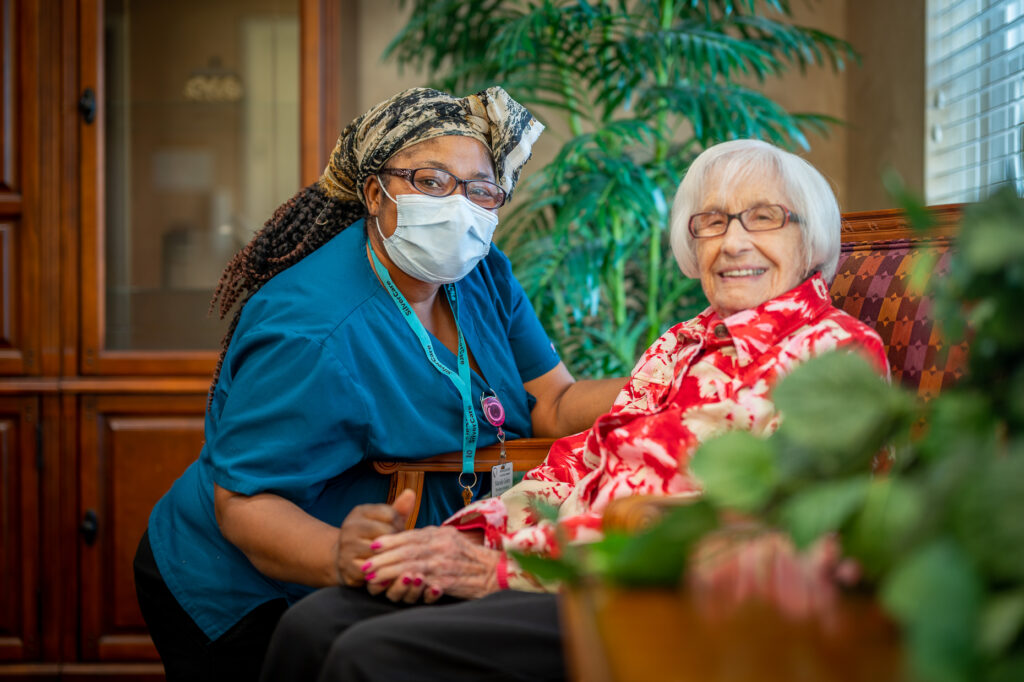 Reflections Dementia Care
Our Dementia Care Apartments at Parkshore offer the highest level of care for 55+ seniors with Alzheimer's disease or other types of dementia. Our Reflections community provides round-the-clock care for safety with private apartments in various styles for our residents.
Respite and Short Stays
Our Respite and Short Stay Program at Parkshore provides fully-furnished apartments for seniors in St. Louis Park, MN, who need access to 24-hour personal care and clinical assistance on a short-term basis as they recuperate.
An active 55 and up living community for seniors in St. Louis Park with the care options and amenities seniors deserve
Parkshore in St. Louis Park is a 55 and up living community offering spacious apartment homes, a fully-staffed wellness center, warm water swimming pool, chef-prepared meals in both our fine dining room and more casual Bistro, life-enriching activities, inspired common areas, expert care and more. We welcome seniors who want to enjoy their freedom and independence with access to exceptional home care and on-site social, health and wellness amenities. We are conveniently located in St. Louis Park, close to Golden Valley, Hopkins, Minnetonka, Edina, Robbinsdale and surrounding suburbs of Minneapolis for wonderful shopping, dining and social events.
Camaraderie and Friendships

"I've always been active, and Parkshore was my choice because of the Park Club. For me there was no question but to dive right in. The Tai Chi, yoga and exercise classes are part of my weekly routine now. The benefits keep me going… camaraderie, friendships, and overall health and wellness."
Garden of Amazing Friends

"I found Parkshore.. It took a leap of faith to leave a place where I figuratively knew everyone, to move with my kitty to a place where I knew no one. My mother often said to 'bloom where you are planted,' and, in the ten months I have been here, I have found my new community and my new family, where I am planted among this garden of amazing friends!"
Community News
  We are so thrilled to announce one of our own residents, Stuart Hanson, has been recognized as one of Pollen's 50 over 50 honorees! This list celebrates Minnesotans over 50 who have made significant contributions and achievements in their communities. Nominated by the marketing department here at Parkshore, here [...]
Winter and COVID create senior isolation for older adults living in their own home. It's not a hard-hitting headline that you'll see in the media but it's a reality that many seniors living at home face. Loneliness is a hidden problem and a threat to mental and physical health that [...]
We had a blast celebrating Oktoberfest at Parkshore! There was dancing, bier trinken, laughing, cheers-ing, so much fun!
Request A Brochure or
Book A Tour