Wellness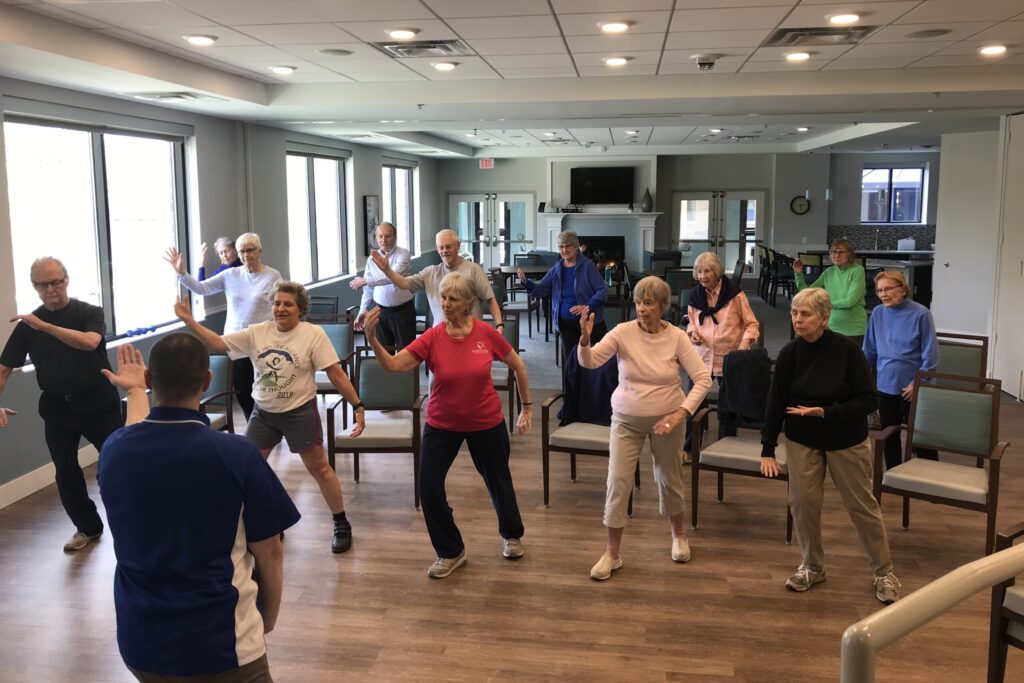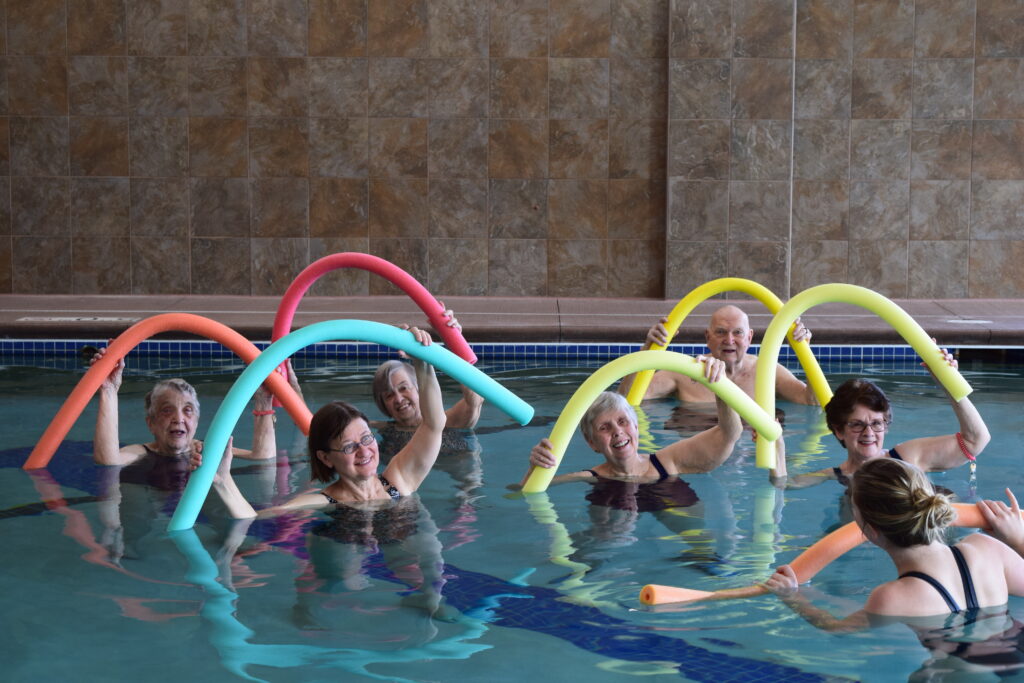 Regular exercise is probably the single most important thing that can be done to slow down the aging process. The benefits of exercise for older adults are significant. Even moderate amounts of exercise can help seniors feel better and enjoy more activities.
It is a proven fact that regular physical activity can help reduce the risk of falls, heart attack, stroke, and high blood pressure in older adults. Regular exercise can help individuals stay independent and avoid diseases that many people mistakenly believe are age-related.
As a regular participant you will enjoy:
Increased strength
Improved muscle tone and range of motion
Better circulation
More comfort
Maintained or improved bone density
Enhanced balance
More energy
Reduced Stress
Our senior residents have this wonderful amenity just steps away from their apartment homes.
The secrets of warm water are buoyancy and heat:
When exercising on land, gravity creates stress on muscles, bones, and joints. Movement can sometimes be difficult, painful, and restricted.
When one exercises in water, there is decreased strain on our bodies which can lower or eliminate pain allowing for a more comfortable movement. Water's natural buoyancy aids in a truly unique manner. It supplies resistance, supports the body, and reduces joint stress. This approach is a huge leap forward in rehabilitation.
Warm Water Pool
At Parkshore we are proud to feature our multipurpose warm water pool. Residents can swim laps, work out on their own, or participate in our stimulating water aerobics classes in soothing 91-degree water to improve muscle tone, strength, and balance.
The Club Fitness Programs
The Club at Parkshore features the highest quality fitness stations by TechnoGym™, and NuStep®. This state-of-the-art equipment is specifically designed for older adults. All pieces are easy to use – they even track your progress during your sessions. You will enjoy personal attention and service from our expert staff who will develop an individualized program specifically designed to help you achieve your wellness goals.
Fitness Classes
Our fitness classes are designed to be low impact to prevent injury while also increasing muscle strength, endurance, balance, and energy. Classes range from gentle yoga to cardio aerobics to strength to balance. All levels of fitness are welcomed, chairs are provided for those who prefer sitting and to lend support while standing.
"We are very pleased with the emphasis that Parkshore places on being healthy and well. The staff are so good at motivating and encouraging us to participate in exercise and activities that help us maintain good physical and mental health."
State-of-the-Art Wellness Equipment
Weekly Wellness Classes
Monday
Tuesday
Wednesday
Thursday
Friday
9:00am – Strength and Balance

12:30pm – Meditation

1:00pm – Chair Yoga

9:30am – Movement Matters

11:00am – Actively seated

9:00am – Balance class
9:30am – Movement Matters

11:00am – Actively Seated

1:30pm – Tai Chi

9:30am – Strength and balance

1:00pm – Chair Yoga